Guardian's goal is to realize a society where children can live with peace of mind.
As a company we value diversity, and as such are contributing to the realization of a society that is tolerant of individuality. Guardian understands that it is important to accept diversity and inclusiveness, as there are many different people in the world, with different upbringings and unique cultures. By working together, we can create a society where children from diverse backgrounds are respected, and can thrive in a comfortable environment despite their differences.
We have developed our SOS communication support system for children placing great importance on the child's perspective, with the stance that the child is our priority. In order to create a society where children, as well as adults, feel comfortable enough to speak up in the face of adversity, we are providing a diversity and inclusion workshop series in English. In order to feel comfortable confronting, and potentially eliminating issues, we believe it is important to provide opportunities to discuss root causes of issues such as bullying, which are often caused by lack of understanding.
33-16 Yoshidatachibanacho, Sakyo Ward, Kyoto City, Kyoto Prefecture, Japan 606-8303
Educational support, development & provision of IT services, human resources development support, regional revitalisation projects, consulting etc.
Co-founder & Representative director/CEO
Graduated from Keele University, England (BA Criminology & competency in Japanese) in 2016.
After graduation, she worked as an assistant language teacher (ALT) at elementary and junior high schools in Kumamoto City. While working with children, she became increasingly aware of bullying and abuse issues, and decided to protect children's lives. She developed an app that enables early detection of problems, kimino micata, and established Guardian Inc. in 2022. After participating in the Phoenixi Inc. incubation programme, she is currently working on expanding the business.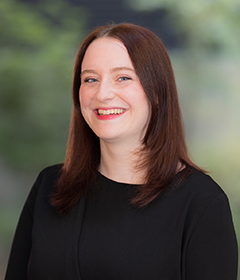 Co-founder & Director/COO
She has used her former skills as a system engineer in order to realize Caitlin's idea and co-develop the kimino micata system. She is president and founder of the Japan Institute for Social Innovation and Entrepreneurship (JSIE), an NPO located in Washington D.C. and Tokyo, which is dedicated to supporting the active participation of young people and women in society. She is a senior fellow at the Economic Strategy Institute (ESI) in Washington D.C., and an academic fellow of the Health and Global Policy Institute in Japan, specializing health policy and international relations.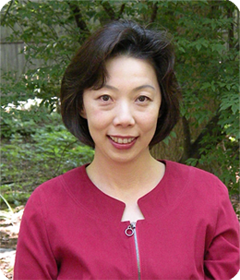 Start of system development
First demonstration tests started at elementary and junior high schools in Kumamoto City
Nominated in the British Chamber of Commerce (BCCJ) British Business Awards 2021 - Diversity Equity and Inclusion
Second demonstration tests started at elementary and junior high schools in Kumamoto City
Awarded the Smart City Promotion Start-up Support Grant (Kyoto)
Held first diversity and inclusion workshop (co-hosted by JSIE)
Nominated in the British Chamber of Commerce (BCCJ) British Business Awards 2022 - Caitlin for Study UK Alumni of the year, system for Diversity Equity and Inclusion
Caitlin selected as a Cohort 7 member of the Phoenixi Inc. incubation programme
Guardian Inc. established
Child SOS support system name launch - kimino micata
Accepted into the "2023 Project for solving social issues through start-ups" (Kyoto City/Kyoto Institute of Advanced Technology)