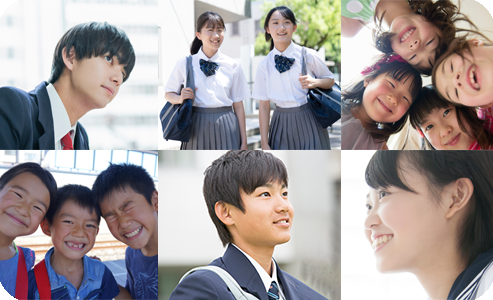 Aiming to create a society where children feel safe
As a company we value diversity, and as such are contributing to the realization of a society that is tolerant of individuality. By working together, we can create a society where children from diverse backgrounds are respected, and can thrive in a comfortable environment despite their differences.

SOS communication system for children & students

Protecting children from issues such as abuse and bullying is a high priority, and Guardian Inc. is addressing this concern by putting children's needs first. Through our SOS communication support system, kimino micata, children can use a tablet or PC to communicate with people they trust. Through creating an environment where children feel safe, we aim for children to comfortably raise their voices.